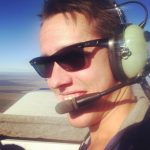 My guest for this episode of the Exchange Server Pro podcast is Chris Brown.
Chris is an IT consultant living and working in Melbourne. A reformed Exchange Server administrator, he works with customers all across Australia and spends most of his time on Office 365 Identity Management, Exchange Online, and Active Directory.
In this episode we discuss Active Directory Federation Services (AD FS) for Office 365 identity management.
Subscribe on iTunes, Stitcher, or RSS.
Links:
Paul is a Microsoft MVP for Office Apps and Services and a Pluralsight author. He works as a consultant, writer, and trainer specializing in Office 365 and Exchange Server.