When you are managing services for an Exchange Server 2013 SSL certificate via the Exchange Admin Center you may notice that the checkboxes for enabled services are greyed out and can't be unticked.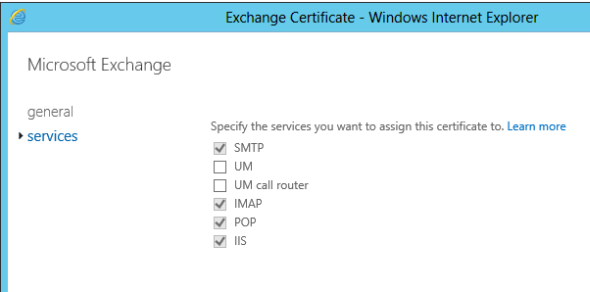 Exchange 2013 will not allow you to disable/unassign an SSL certificate from a service that requires SSL. Instead, you should enable another SSL certificate to that service, which will automatically disable the existing one for you (for that specific service, not necessarily all services).
Paul is a Microsoft MVP for Office Apps and Services and a Pluralsight author. He works as a consultant, writer, and trainer specializing in Office 365 and Exchange Server.