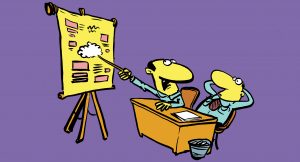 Steve Goodman explores what is Azure AD Connect Cloud Provisioning and whether you should plan to use it in this two-part series.
Read More
10 Minute Tips & Tricks with J. Peter Bruzzese
New writer J. Peter Bruzzese has created a video series with his quick tips and tricks for daily tasks in Office 365.
Subscribe to our YouTube channel for more video tutorials, Ignite videos and more.  
This morning I sat the Microsoft certification exam 70-350 for ISA Server 2004.  I'd been putting this one off for a while, having already worked through the Microsoft Press training guide, a lot of whitepapers, and worked with the product for a lot of different customers over the last couple of years.  I passed the […]
Read More