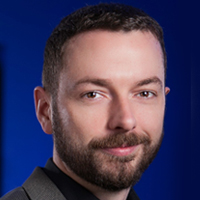 My guest for this episode is Mike Crowley.
Mike is a 6 time Exchange Server MVP, and works as an Executive Consultant for Baseline Technologies in the Washington DC Metro area.
This episode of the Exchange Server Pro Podcast is brought to you by Office 365 for Exchange Professionals, the most comprehensive and up to date guide to Microsoft's Office 365 cloud services. Find out more at Office365forExchangePros.com.
In this episode Mike and I discuss the Preferred Architecture for Exchange, and what it means for customers deploying Exchange Server 2013 or 2016 on-premises.
Subscribe on iTunes, Stitcher, or RSS.
Links:
Paul is a Microsoft MVP for Office Servers and Services. He works as a consultant, writer, and trainer specializing in Office 365 and Exchange Server. Paul is a co-author of Office 365 for IT Pros and several other books, and is also a Pluralsight author.