Thanks for Your Comment

Before you go, would you like to download a free sample chapter from Office 365 for IT Pros?
No other book about Microsoft Office 365 is as comprehensive or as up to date as Office 365 for IT Pros. Authored by a team of Microsoft MVPs with deep experience in customer environments of all kinds, this book gives you the independent view of Office 365 that you need for the real world.
Grab your free sample chapter to get a taste of what you'll learn.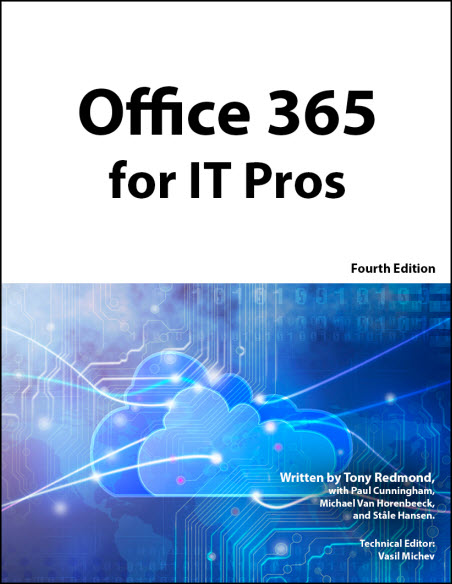 Enter your details below to download the free sample chapter of Office 365 for IT Pros.