If you're trying to learn about Office 365 and books are your preferred way to learn new skills, then you face a bit of a problem.
Office 365 is a rapidly changing service. Most of the books written about Office 365 in the last couple of years are terribly out of date. And I don't just mean a few screenshots that could use updating, some of the technical details in the books are now just completely wrong. As as author myself I can empathise with the pain that those writers must be feeling, knowing that their hard work was quickly outdated by the sheer pace of evolution in the cloud.
But all is not lost. If you want to learn from books you can still do so, you just need to be a bit more selective in your choice of titles. As a general rule, try to pick books that have been published in the last 6-12 months. If they are any older, look for evidence of regular updates to the book. For example, the Office 365 for IT Pros ebook is kept up to date by the authors every month. Similarly, some Microsoft Press books now come with a "Current Book Service" which provides access to a web edition for 12-18 months after publication (presumably they will then do an entirely new edition of the book).
I also try to purchase books that are written by good writers. To get a feel for someone's writing style it's useful to go and check out their blog or their forum posts.
While you can certainly go for titles that are about "Office 365" (and I'll recommend some below, don't worry), you can also look for books that will teach you about the technologies that closely related to Office 365, or that Office 365 has been built upon. For example, Exchange Online is the same underlying code as Exchange Server (currently 2016), so learning about Exchange Server 2016 will provide you with a low of applicable skills for Exchange Online as well.
And although there may not be one single book that perfectly covers the topics you want to learn for your specific job role, by choosing the right two or three books to read you will get a very broad coverage.
So with that in mind, here are my recommendations for books about Office 365.
This page contains Amazon affiliate links. If you make a purchase through one of these links, I earn a small commission at no extra cost to you.
Office 365 for IT Pros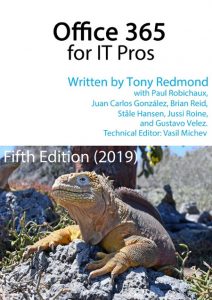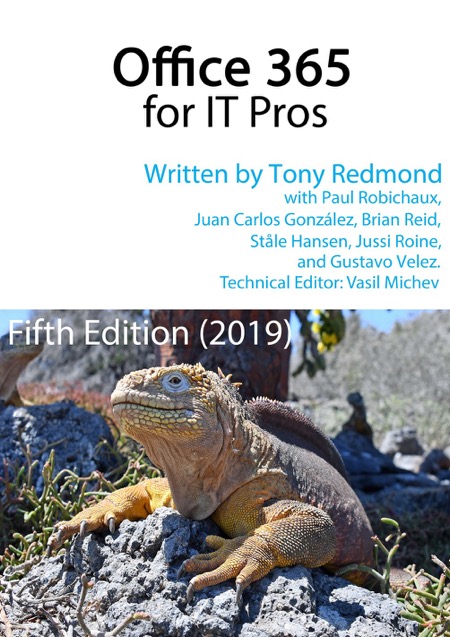 Full disclosure, if you're not already aware, I was a co-author of previous editions of this book. A new team is continuing the work on the latest edition, and it's still a book that I refer to myself when working with Office 365.
Office 365 for IT Pros is written by MVPs based on real world experience, not theoretical concepts or sales pitches. The chapters don't align with any exam objectives, instead focusing on what is important for IT pros dealing with Office 365. There are chapters on migrations, Hybrid connectivity, mobile device management, transport and email hygiene, security, compliance, identity integration, and more. In each chapter the authors share a lot of lessons learned in the field, things that you should watch out for in your own deployments that will save you time and trouble.
The ebook is currently up to the 5th edition. As with previous editions the author team will updating it as Office 365 evolves, so you can be confident that the edition you buy will be accurate and relevant.
Buy Direct | Buy on Amazon Kindle
Microsoft Exam Reference Guides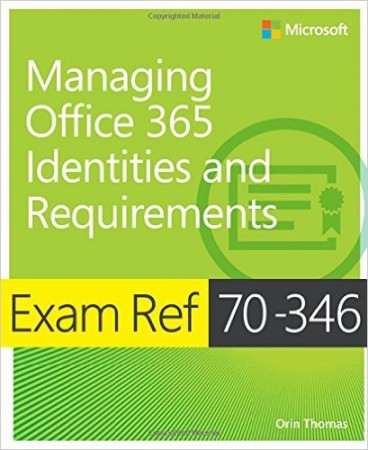 There are two certification exams for Office 365, and if you want a way to prove that you possess a level of understanding of Office 365 then the certification exams are a good start.
Both exam reference guides for Office 365 are published by Microsoft Press and are up to date for the exam objectives (which may themselves be slightly out of date with the current service).
Even if you've worked on a few Office 365 deployments or migrations already, there's a chance that you didn't cover all of the exam objectives. So it's certainly worth taking a look at the table of contents of each exam reference before you book your exam in case there are areas that you need to study up on first.
Exam 70-346: Buy on Amazon | Exam 70-347: Buy on Amazon
PowerShell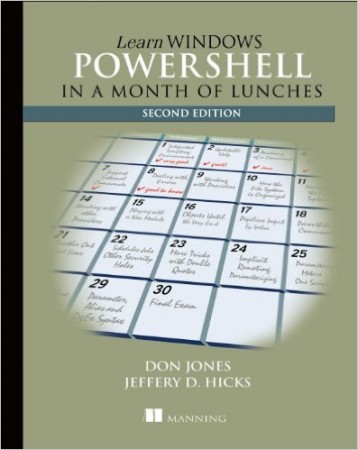 Managing Office 365 services involves a lot of PowerShell. It's simply the most efficient way to make changes, and not only that, it's the most consistent interface as well. The web-based administrative interface changes from time to time, whereas PowerShell generally stays the same (you might need to learn a new cmdlet every now and then).
PowerShell is PowerShell, and learning PowerShell the right way is a good investment of your time. That's why instead of recommending an Office 365 PowerShell book here, I'm actually recommending one of the best general PowerShell books, which is Don Jones' Month of Lunches book.
As the name suggests, you can work through this book on your lunch break at work, one lesson at a time, and after 30 days you'll be proficient in using PowerShell the right way.
Extra recommendation: after your first month of lunches move on to learning PowerShell toolmaking.
What Else?
For a comprehensive guide on Office 365 migrations, you can download the free white paper, Email Migration to Office 365.
Paul is a Microsoft MVP for Office Apps and Services and a Pluralsight author. He works as a consultant, writer, and trainer specializing in Office 365 and Exchange Server.