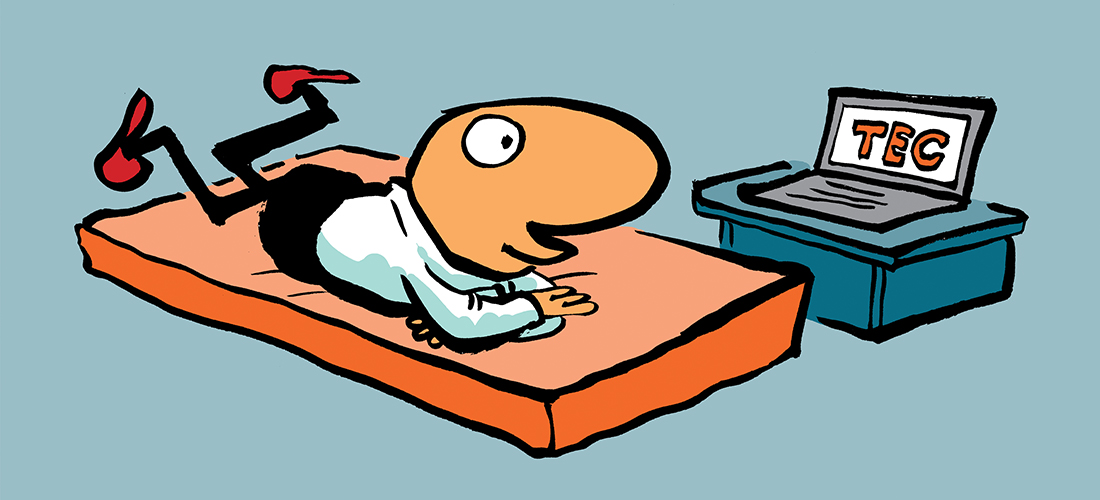 Microsoft recently announced that Exchange Online will block old Exchange Servers by throttling and then rejecting their inbound email into Exchange Online. What does this mean to you and your organization?
In this session, Tony Redmond, Microsoft Office Apps & Services MVP and Consultant, Malte Schoch, Quest Product, and Becky Cross, Technical Product Manager, discuss:
What might happen if your org is using older on-premises Exchange servers?
What should you be thinking about now so that you don't end up with blocked messages and unhappy users?
And maybe most importantly, why running an older on-premises Exchange server will add risk to your business?
On-Demand Webinars:
TEC Talk: From Zero to Teams Hero: The Top 10 Must-Do Actions for Successful Teams Migration
Hosted by: Sofya Serna Perez & Randy Remple
---
TEC Talk: Active Directory, when old age is both a curse and a blessing
Hosted by: Michael Van Horenbeeck
---
TEC Talk: Five Things Microsoft 365 Security Administrators Should Do in 2023
Hosted by: Tony Redmond
---
Stop Cyberattacks Before They Start: Securing Your AD with Proactive GPO and Attack Path Management
Hosted by: Darryl Baker & Matthew Vinton
---
You've Migrated... But What Did you Leave Behind?
Hosted by: Sean McAvinue & Jason Jacobo
Watch on-Demand
---
Understanding the Microsoft 365 Kill Chain: Bad actor tactics and how to stay ahead. Hosted by: Shawn Barker and Chris Goosen
---
TEC Talk: Azure Attack Paths Explained
Hosted by: Andy Robbins
Watch On-Demand
---
TEC Talk: Lessons Learned in Merger and Acquisition Microsoft 365 Tenant Consolidation Projects
Hosted by: Mike Weaver and Jennifer LuPiba
Watch On-Demand
---
How to Restrict PST Files in Group Policy and MS Endpoint Manager
Hosted by: Mike Weaver and Chris Cahill
Watch On-Demand
---
TEC TALK: Shielding On-prem & Azure AD from Cyberattacks
Hosted by: Bryan Patton, Sean Metcalf and Michael Van Horenbeeck
Watch On-Demand
---
Microsoft Active Directory Disaster? Recover at Least Five Times Faster
Hosted by: Brian Hymer and Jack Poller
Watch On-Demand
---
How to Transfer PST Files to Office 365
Hosted by: Chris Cahill and Mike Weaver
Watch On-Demand
---
Office 365 Tenant Migration: Cutover or Staged?
Hosted by: Mike Weaver and Rich Dean
Watch On-Demand
---
How to Find All PST Files on Your Network
Hosted by: Mike Weaver
Watch On-Demand
---
How to Establish Coexistence in Cross-Tenant Migrations
Hosted by: Melissa Espinal and Rich Dean
Watch On-Demand
---
TEC TALK: Moving Beyond a SharePoint-only Mindset for Modern Compliance
Hosted by: Joanne C. Klein
Watch On-Demand
---
TEC Talk: The Truth About Tenant-to-Tenant Teams Migrations
Hosted by: Mike Weaver and Rich Dean
Watch On-Demand
---
HAFNIUM Exchange Server Hack: Why Patching Isn't Enough & Where to Start Hunting
Hosted by: Jeff Guillet, Michael Van Horenbeeck,
Paul Robichaux and Bryan Patton
Watch On-Demand
---
Exchange Server Exploits: Experts Discuss Why Cloud Email Can be More Secure and How to Make the Transition
Hosted by: Tony Redmond, Paul Robichaux, Malte Schoch and Rich Dean
Watch On-Demand
---
TEC TALK: Seven Azure AD Premium Features Worth Paying for
Hosted by: Brian Desmond
Watch On-Demand
---
TEC TALK: Five Practical Uses of SharePoint Syntex
Hosted by: Joel Oleson
Watch On-Demand