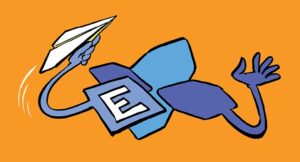 On June 2, Microsoft made a bunch of announcements covering the future for Exchange Server. A new version will come in 2025 that will follow Microsoft's modern lifecycle policy (i..e., no end of support dates). The downside is that customers must install updates and remain current, and must be covered by Software Assurance. For those who really want to stay with on-premises, this is a good day. And the Microsoft Exchange Conference (MEC) is coming back (hooray!) albeit in a virtual format (boo!).
Check out this new four-part series that shows real-world business process automation examples using IOT deployment with Power Platform and Microsoft Teams. This first video guide shows how YOU can bring information automatically from the real world into Microsoft Teams: What value can it bring to you and your organizations, and what are the types of problems it solves? Watch to the end for Parts 2-4.
In this article, Julian Stephan reviews the most common user experience scenarios to consider in your tenant-to-tenant migration planning and how to add in the adoption of security and productivity features.
Read More