Join Steve and Paul for season 3, episode 20 of the Practical 365 podcast – this week, we're talking licensing – and it is good news; plus, the MTR Windows devices are getting a paint job. But why and how does this affect you? Teams meeting recordings are going to get some useful controls, plus Planner gets some really useful new features that we've both been testing out.
Exchange Online now supports "license stacking" – but what is it?
You can now assign more than one license to an Exchange Online user – for example, adding an Exchange Online Plan 2 license to a Microsoft 365 Business Standard user or FrontLine/Kiosk.
You'll find this useful when adding licenses automatically via provisioning tooling or group-based licensing; it is often needed when using lower-SKU licenses, but you need to uplift the Exchange Online component for compliance.
Introducing Support for Concurrent Exchange Online License Assignments
Microsoft Teams Rooms on Windows and Android gain more common ground
MTR on Windows is changing to look more like the Android version – it's good actually (albeit unexpected) as on Android, it's easier to see upcoming meetings on the main display: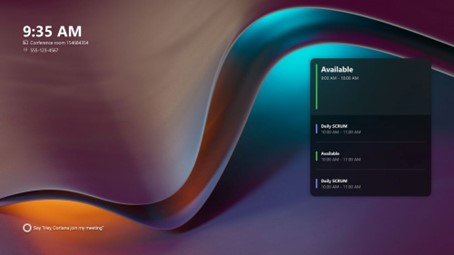 The control panel will change to this style of view as well. However – managing updates for MTR on Windows isn't (by default) as easy as MTR on Android – so you might not see this coming or have total control over its roll-out. If you've created guides for your room systems, be prepared to update them.
A new look for Microsoft Teams Rooms on Windows
Explicit consent for meeting recordings coming to Microsoft Teams in March
Coming March 2023, you will be able to, as an admin, create a Meeting Policy with an option to require explicit consent from attendees before they are recorded.
When the record meeting button is pressed by a meeting organizer, all attendees will see a request for consent before they are recorded. The recording will begin, apparently, but it won't record anyone who hasn't agreed. This could make for some interesting meeting recordings if the folks presenting forget to click on the "Agree" button!
Finally, you'll be able to join meetings from your calendar when using Apple CarPlay
Some time ago, I tested out the touted CarPlay features from Microsoft to some disappointment – as you'll see in the YouTube video below (and its previous part one). Coming next month – March 2023 – will be the ability to see your meetings in the calendar view and then join the meeting from the device. This will make it safer for your road warriors who (despite knowing better) will no doubt mess around with their phones to join meetings.
Once this arrives, we'll be testing it out to see if it finally makes Apple CarPlay's use of Teams somewhat useful…
The Planner Team Shipped Grid-View & Recurring Tasks
Good news for Planner fans – and even folks who don't use it today. Grid view (as discussed in the last episode) provides a "Gantt chart" style view of your tasks, which Paul is finding useful in his day job. For me, recurring tasks are especially useful. For example, I now use one for this Podcast so that I have all the notes planned and ready; it's pretty smart too – as you can specify "Last Friday of the month" rather than simply "every four weeks" or on a specific date each month.
Outlook on the web will (or should now) allow you to assign sensitivity labels that apply S/MIME
Still using S/MIME? That's not a bad thing, as it is standards-compliant, however it's not easy to maintain or configure. No doubt you'll appreciate the news that Outlook on the web should now support S/MIME sign & encrypt based upon a Sensitivity Label outcome. You'll need to use the set-label advanced setting to define the label to sign or sign/encrypt, but when you do, this will be enforced via Outlook on the web accordingly
A new Microsoft Search admin center with settings, reports, and analytics is coming this month
Updates for the Microsoft 365 admin center coming this month will include a new section called "Search & Intelligence". This will be for management of Microsoft Search features and also, very usefully, provide Search Usage reports and Item Insights to give you an overview of who, how, and what people are using Microsoft Search for.
That's all from this week's show – We'll be back in two weeks' time with the next episode!