By now you've seen many of the "Heard at TEC" articles that deliver key takeaways from some of the expert-led sessions at The Experts Conference 2022 in Atlanta, Georgia September 20-21. We had many giants in the fields of Active Directory, Azure AD, Microsoft 365, tenant-to-tenant migrations, and Power Platform deliver sessions to standing-room-only crowds (we had to re-arrange the rooms for day two to ensure everyone had a seat).
If you weren't one of the 400 folks in attendance at this intimate learning experience or if you were upset I scheduled Tony Redmond, Greg Taylor, and Andy Robbins' breakouts all at the same time, then join us at virtual TEC 2022 December 6-7 to catch these sessions. Same great sessions—just shorter—from the same experts!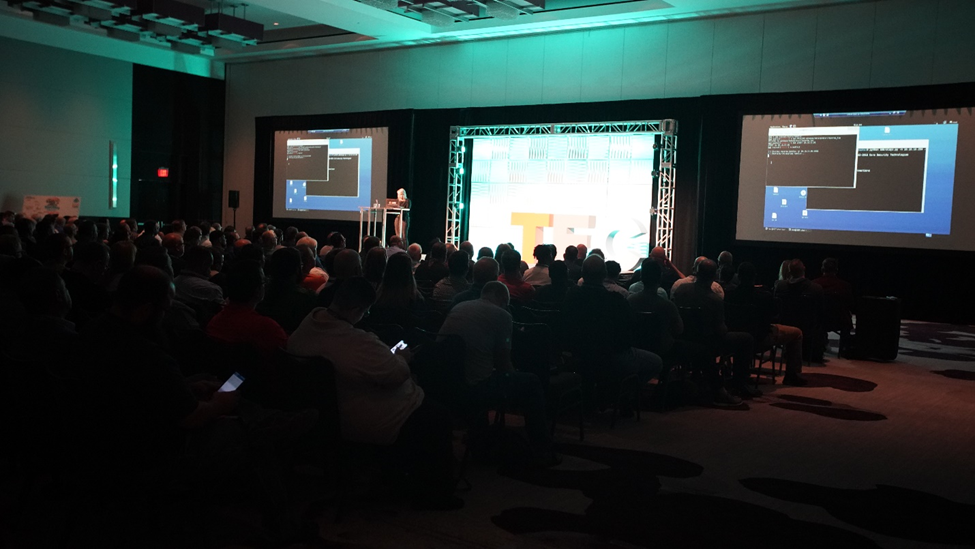 The core tenants of in-person TEC translate to virtual TEC
Since the reboot of The Experts Conference in 2019 (after a 7-year hiatus), as the Chair of TEC, I've held true to the core tenants Quest established for TEC:
Access to industry-leading experts
Deep focus on education without vendor pitches
Practical, technical content useful for the here and now
Networking with peers who are going through the same challenges
And our attendees at both in-person and virtual conferences feel the same. For example, one attendee responded to the "how did we do" post-TEC survey with this comment:
"Relevant and practical talks about topics encountered in my daily life."
Stuart Thomson, a Cloud Architect, and attendee who gave me permission to use his name wrote this:
"TEC was a really excellent and well-managed event… The size of the venue and the attendee count meant you could really engage directly, without being exhausted as you would be at Ignite. ​I was pleasantly surprised about the way there was zero sales pressure from the Quest representatives… which was a classy way to act as the sponsoring vendor."
And if you've attended a virtual TEC in the past, you know you get deep technical content without the vendor pitches, all while gaining access to the experts (via Teams Meeting live Q&A) and networking (if you get chatting in the Teams meeting chats).
We know not everything translates virtually. You won't get the Villages where you can get hands-on with AD hacking AD recovery, Teams devices, and Microsoft 365 automation. You won't get the open bar or have a phone palmistry reading. You won't get to ask Paul Robichaux to wax poetical on the Flat Tony story. And you certainly won't get Alex Weinert, Microsoft Vice President of Identity Security, to sus out some nasty spyware on your phone as he did with one of our event managers.
But you will get the same great content (shortened), from the same great speakers, and you get to go back and re-watch all the sessions you missed with the recordings we make available to every registrant on December 8.
How to join us December 6-7 for Virtual TEC
First, register here – it's free! Then join us via Teams Live Events and Teams Meetings December 6-7. We do it this way to keep it simple. Sessions are in the Live Events. Live Q&A following each session with cameras on and the chat running is in Teams Meetings (with Quest moderators to ensure a smooth, engaging event). It's that simple! You want the content and access to experts and we give it to you (and we give you the recordings and PowerPoint presentations afterward).
If you really want the details, you can read this write-up I did a few years ago that still holds true to how we do it.
I'll see you December 6-7!
Join us at The Experts Conference 2022, December 6-7.
100% Free and Virtual. Get world-class AD and Office 365 training, plus earn 10 CPE credits.
Register Here