It's the end of season two of the Practical 365 podcast, marking the 40th episode of the season, and the 84th episode so far. And with episode 40, life indeed begins for Teams Connect as it rolls out to tenants this week, along with other new features coming to Microsoft Teams.
Teams Connect Preview
Teams Connect, AKA Shared Channels – was announced by Microsoft as "rolling out" a few weeks ago. This Monday we saw our first production tenants finally receive the feature, so if you've eagerly been waiting for it, expect to see it any day now.
Read more from Tony Redmond: Diving into the Details of Microsoft Teams Shared Channels
Broadcast from Teams using RTMP
RTMP is used by most live streaming services as the standard way of feeding in a live video stream. Whether it is a gamer streaming to Twitch or YouTube, or a corporate presentation live to LinkedIn Live or a corporate event platform – RTMP is the most widely supported protocol.
RTMP dates from the days of Exchange 5.5, doesn't support H.265 – been superseded by other technologies, such as SRT (which is supported by the Teams Broadcast Dev Kit, from the same Team at Microsoft) and HLS. Whilst that might sound like a drawback, the key benefit of RTMP streaming from Teams is the broad compatibility of different destinations you will be able to choose to stream to.
Scheduled on the Roadmap for March 31st, it arrived "on schedule" at the end of the day – just barely making the deadline…
Read or watch more about how to stream webinars from Microsoft Teams using RTMP in my article on Practical 365
Highlights from Enterprise Connect 2022
We covered almost everything from Enterprise Connect as it arrived in either previous announcements, or on the Roadmap. One item that did stand out was a new feature coming to PowerPoint – "PowerPoint Recording Studio." With this, you can "create your own presentation, record it, and send it to your coworkers;" Paul and I candidly give you our take on this new feature.
Highlights from Enterprise Connect 2022 – new Microsoft Teams announcements for hybrid work
Teams Apps Preview for Office.com and Outlook
We discussed the upcoming preview of Teams Apps coming to Outlook later in the year and Office.com in a recent episode. Microsoft has now shown what to expect when it arrives in Microsoft 365's Office.com homepage (Figure 1) and we have to say – it makes a lot of sense.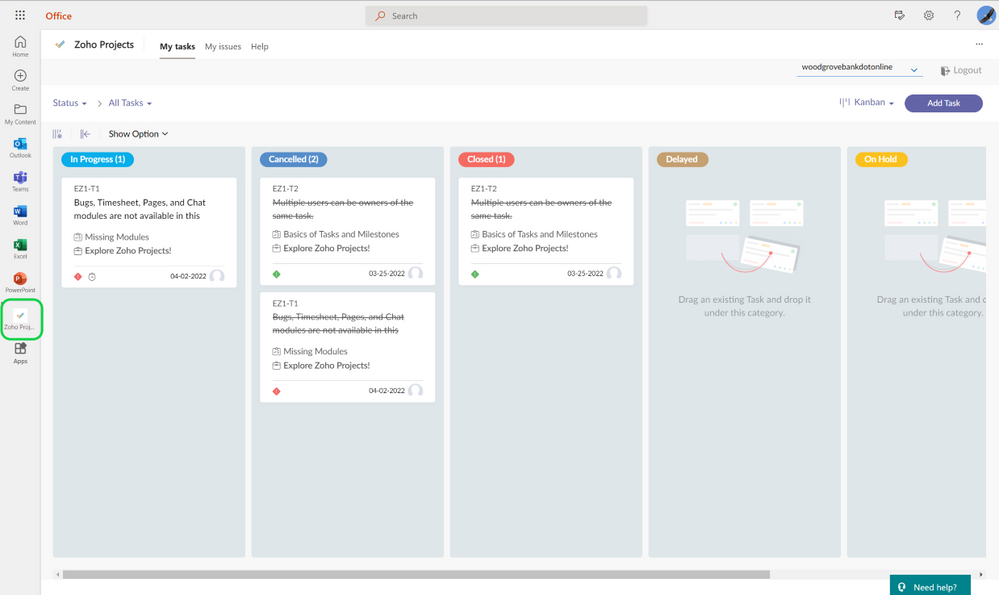 We discuss the positives of widening access to Teams Apps and using apps without the possibility of Teams chat messages distracting you, but the potential downsides of taking Teams users out of the Teams "ecosystem" and experience.
Teams apps designed for Microsoft 365 coming in Preview to Outlook and Office.com
Windows 365 – Big and Small Updates
Whilst it might not sound the flashiest of upgrades to come to Windows 365, and one we don't dwell on for too long in the podcast, improvements to the media experience in Windows 365 are crucial when it comes to ensuring you can replace your legacy on-premises VDI solutions with modern equivalents like Windows 365, or AVD.
We chat about how well Windows 365 can work – I used my phone as my work PC, plugged into a docking station connected to a cloud session the other week, for example; and Paul wonders why people might watch YouTube whilst they are at work. I point out our YouTube channel as a great example of work-friendly YouTube content.
Media Redirection Upgrades in Public Preview for Windows 365
Long term, Windows 365 will get more features designed to make the experience feel less like a remote session.
Windows 365 Boot
Of particular note, Windows 365 Boot will be a feature for specialized devices to log straight into the Windows 365 environment. Naturally, today there are thin-clients that can target AVD, and therefore Windows 365. A slightly different take on the thin-client, Windows 365 Boot provides a local native Windows 11 login screen with Windows Hello, then the desktop after login will be presented from Windows 365 directly.
Windows 365 Offline
Similar to VMware View Horizon FLEX (or the older View Local Mode), Windows 365 Offline is designed to allow the use of a Windows 365 "Cloud PC" without an internet connection, with changes synced back to the Microsoft datacenter when internet connectivity is restored. That's certainly more advanced, in theory, than the equivalent functionality in other applications.
It will be interesting to understand how they have implemented the feature – for example, whether it is a full online VHD, or uses underlying container technology in Windows that isn't (today) used to present a desktop but avoids the full disk requirements of an application. It will also be interesting to understand the potential use cases since the local computer required will naturally be enough to run most applications needed.
A practical example is workers that typically need line-of-business applications requiring low-latency connections to server backends (and thus benefit from Windows 365), but they might also travel and need access to apps like Office and synced files in OneDrive whilst they have limited internet connectivity on a client site or on a train. With larger Windows 365 VMs, this effectively means a lower-powered PC may be sufficient for offline working on a document; but the user has a much more powerful PC when connected the cloud.
There's several more features mentioned – such as a new app for launching Windows 365 and integrated task switching across the local and remote desktops; however, many are features already announced, like Azure AD Join for Windows 365 Enterprise.
What's next in Windows 365 for hybrid work
Improvements to Microsoft Teams Web Meetings
This is exciting for me, as I use Teams through the web regularly, and Paul too; improvements are on the way (and in theory, should have arrived – but aren't showing in my production tenant with preview enabled) for the meeting experience in Chrome and Edge. The modern meeting and calling experience – including the pre-join, dynamic view and control bar are new features coming to Microsoft Teams.
And finally, improved meeting support in Firefox, including full audio and screensharing support. The new modern meeting experience "arrived" in March – and the Firefox improvements are hopefully coming this month, April.
Up Next: Season 3 of the P365 Podcast!
We have many dynamic guests lined up for the show, and we know of several extremely exciting announcements from Microsoft that will arrive just in time for the first episode of season three – one you definitely don't want to miss! Join us on February 27th for the next episode.