Viva Engage
As promised on the last show, we take a dive into the latest announcements for Microsoft Viva, beginning with the first new addition to the Viva employee experience platform, Viva Engage.
On the show, we discuss how Microsoft is being challenged in the area of corporate communications by startup vendors, who are often more focused on specific use-cases, and have more privacy-infringing features that internal comms teams want (such as who read which article), but aren't as well funded as Microsoft is.
Viva engage provides a mix of an Instagram-story style front-door to Yammer and to news articles, with communities and story view.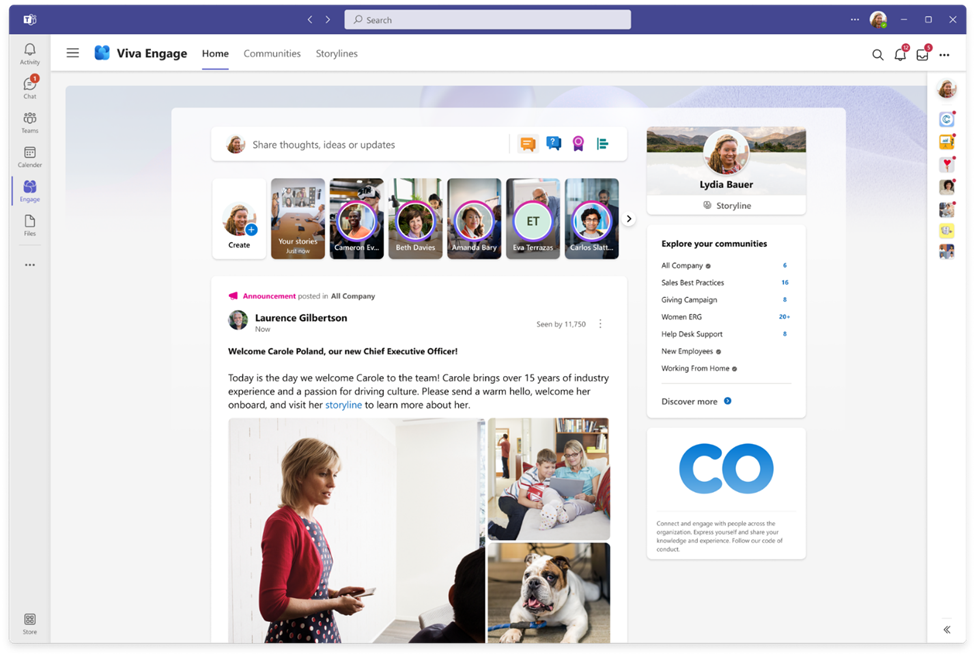 But it may be too little, too late. Microsoft's focus on Viva is very often directed towards IT professionals both in terms of the way the marketing materials are written and the documentation. Teams itself, as the one-stop-shop for collaboration, can feel overloaded by default and it's not so obvious to an HR director or communications lead what Teams can do and what Viva can do.
The approach of going after the business and swerving the IT department isn't a new one – it's how Yammer (as a separate company) had a lot of success in its earlier days, and how Google would often approach customers too. What Microsoft is entrusting us, as IT professionals, to do is – act as a consultant and marketeer to support departments at the business, like HR and comms teams, so that they know these capabilities before a vendor wows them with a bespoke solution. So with a little support, Viva Engage might find a space.
Read the announcement on Microsoft's Tech Community
Learn how you can get started with Viva Engage if you've deployed Yammer
Read the Yammer FAQ on Viva Engage
Viva Goals reached General Availability and is available as part of the Viva "bundle" license, as a standalone licensed product, usable in Teams or without any other Microsoft 365 suit licensing.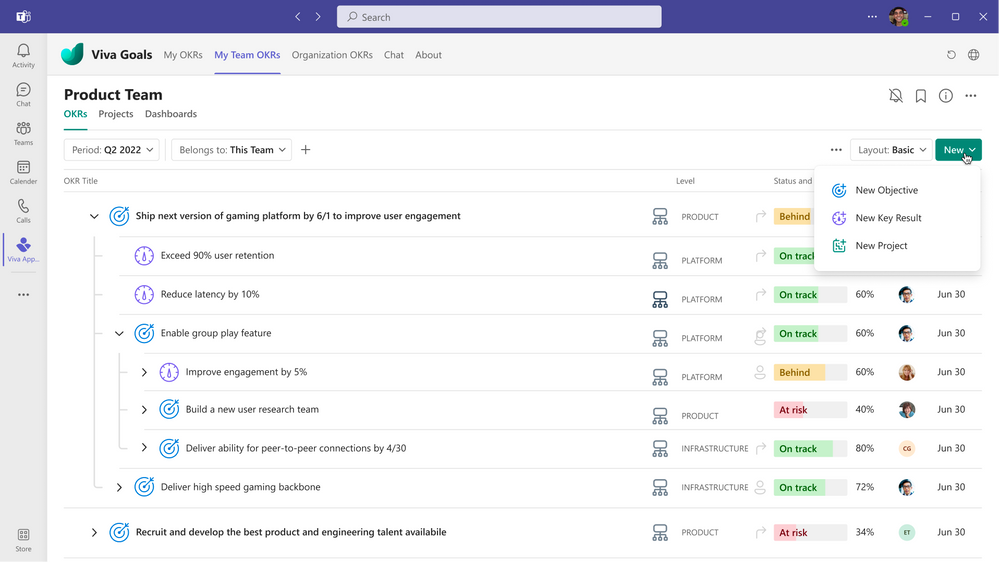 When Viva Goals first came into the suite, post-acquisition, we gave a word of warning on the podcast: Don't expect results out of an OKR (Objectives and Key Results) package without actually having an actionable business strategy in place that can be applied and overlaid to the business, that people leaders support. With that support, then an OKR tool can be utilized to track an individual's progress against goals, which then funnel up to the strategic goals of an organization. Much like Yammer, Viva Goals is a technology that will work if you've had all that culture change and management consulting to make sure the organization is ready and is almost certainly a fit for forward-leaning mid-size to large enterprises. When we hear about Facebook or Google struggling with employee productivity, then you can see why management information about what employees are doing to contribute to a company's mission is important.
Read the Viva Goals GA announcement
Get under the hood with Viva Goals in this Microsoft Mechanics video
For almost any company, their sales drive the business revenue. Microsoft launched into preview the first of probably many role-specific Viva apps, Viva Sales.
Naturally, Salesforce or Dynamics are the tools of choice for where the work of a seller gets recorded, but Viva Sales promises to link Microsoft 365 information and tools to that data in the respective systems.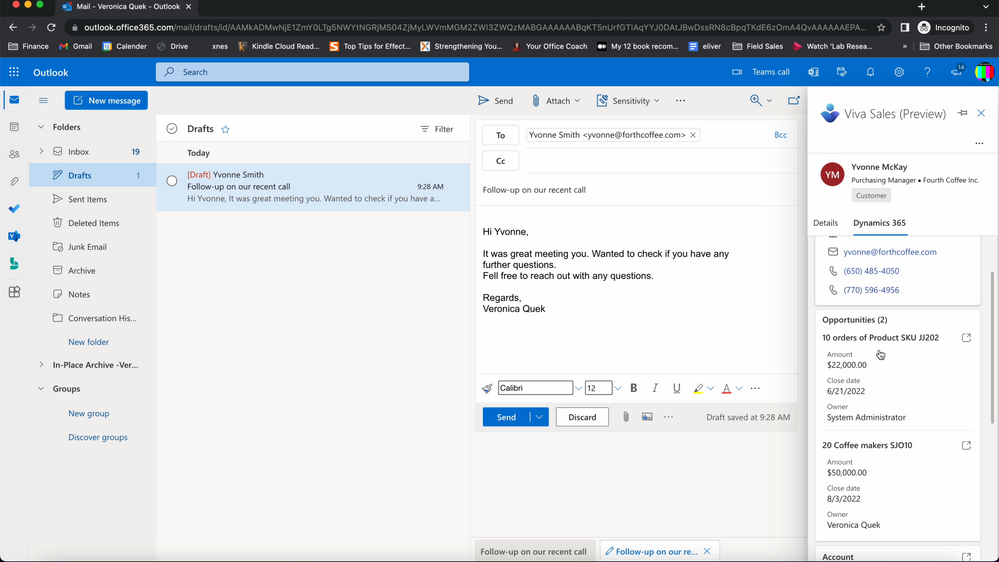 At the moment, the benefit to someone working in Teams or Outlook is the automatic lookup of relevant customer records; and possibly for Microsoft, the potential for visibility and processing of data in third-party systems like Salesforce; although on the podcast we talk about the needs of salespeople, such as being able to gather all relevant customer information when they need it, in context; this does not yet do that.
We eagerly await a roadmap from Microsoft on where inference (such as understanding what the customer needs and linking to something from Viva Topics) or machine learning (such as applying models against sales meeting transcripts, or emails to track a deal probability) is applied. But for now, if you use Dynamics 365 CRM or Salesforce – you can try and pilot the preview.
Read about the Viva Sales preview on the Microsoft Tech Community
Finally, if you have your own custom or bespoke LMS then Viva Learning's new preview API (application programming interface) will make you very 'api to learn (see what I did there). You can use the API to interface an LMS into Viva Learning in the same way that the built-in/native vendors (like SAP) already do today.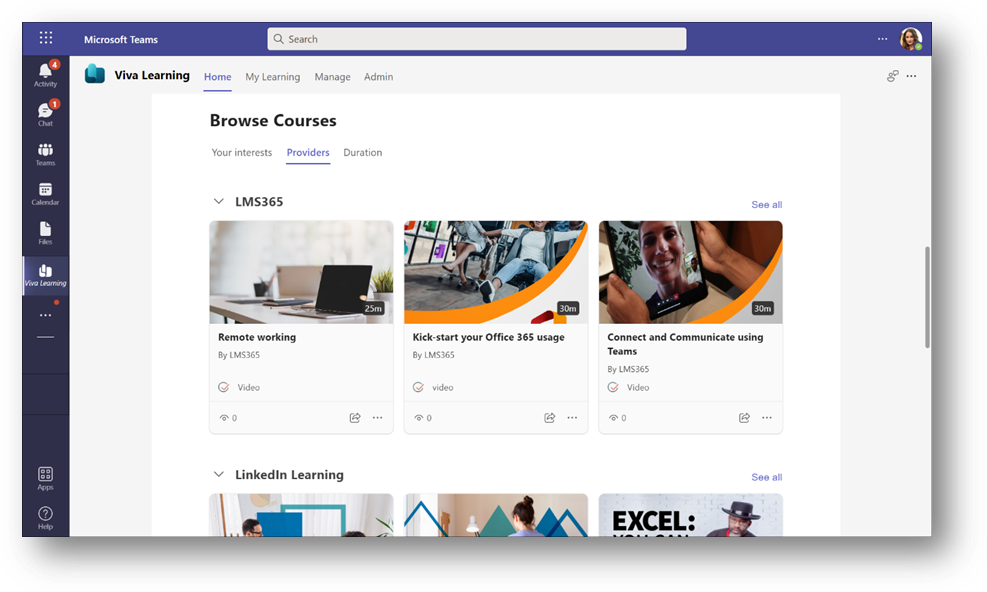 Of course, you could create an API interface for your existing LMS platform if they don't already plan to interface with Viva Learning. Being cynical, it would be easy to say that most of the random LMS platforms folks have to use mandatory trainings won't build their own native integrations, so there's possibly a market out there for someone to build those connectors.
Read about the Viva Learning API for LMS integration
PowerApps gets all collaborative
Those PowerApps folks are already very friendly and love to work with others, and now PowerApps gets all collaborative with the rest of Microsoft 365 too. In the new preview, released on the 4th of August, you can now add a set of components to model-based PowerApps that will allow you to insert approvals, SharePoint files, Meetings, Notes, and Planner Tasks into your apps.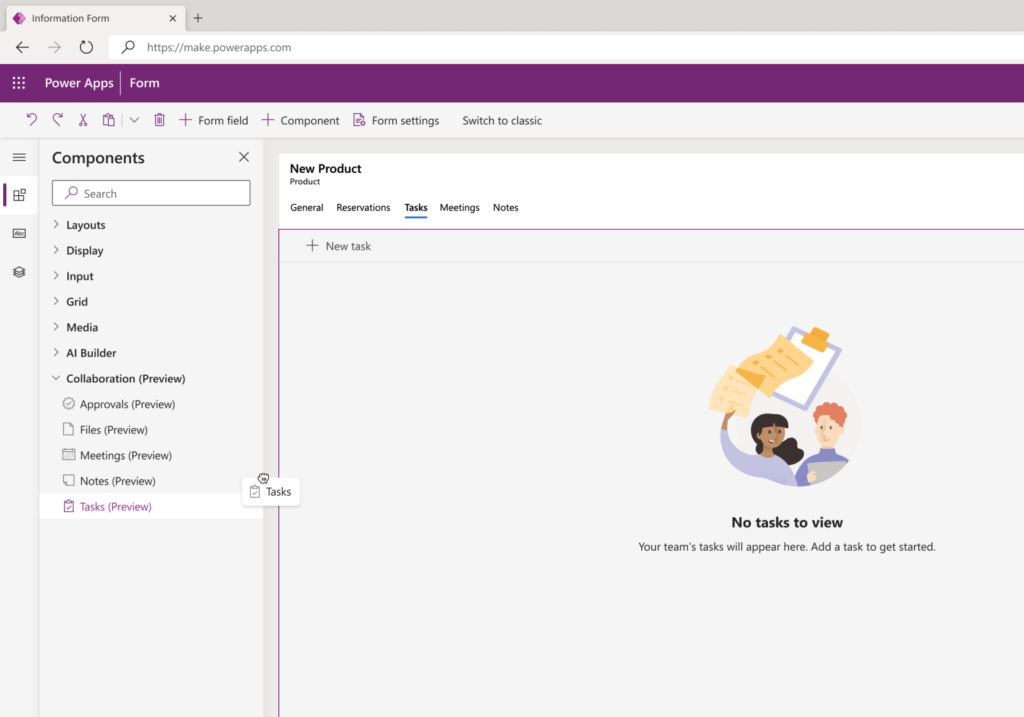 Earlier on the show (and above) we discussed how sometimes startup vendors show applications that sit outside of the Microsoft 365 ecosystem for communications and collaboration, or how native connectors in the Power Platform allow you to connect to existing systems and add your own features.
Combined with new features to expose the Microsoft 365 Graph as Dataverse tables, you could use these components and the data exposed via Graph to build a seemingly bespoke comms app that actually leverages native Microsoft 365 functionality.
Or – perhaps build a lanyard scanner Power App for a salesperson at a conference so they can look up a customer record, then use the new collaboration components to schedule a Teams meeting for follow-up. Whilst the possibilities aren't endless, there are certainly a few more great use-cases you could try.
Read the PowerApps blog post on the new Collaboration features launched into preview
Excel eSports on ESPN
Whilst a lot of folks look to the Power Platform to replace "apps" built in Excel, and as IT professionals we generally hate Excel macros due to their security issues… it may surprise you to find that there's a whole world of Excel fans out there who'll gladly watch finance folks prod and poke formulas into Excel, as a competitive sport.
Watching a little bit of the coverage during the podcast, we note that it's like a Teams meeting where someone is screen-sharing Excel. But their boss is commentating on every MOD, XLOOKUP, and VALUE change like it's the Superbowl.
To be fair – the Excel eSports was hosted by two Excel Microsoft MVPs, and Excel does indeed power a lot of finance stuff. On the show, I bitterly complain that my week has, unfortunately, been mostly in Excel. Excel eSports does look a bit like some sort of fever dream in community or a skit in the Office though… rest assured we won't be trying the same on Practical 365 any time soon.
Watch Excel eSports (yes, it really is a thing)
The Experts Conference 2022: Don't miss out on the Microsoft training event of the year
100% Free and Virtual. Get world-class AD and Office 365 training, plus earn 10 CPE credits.
Learn More