The UK Teams conference, Commsverse was a roaring success
Last week we went to Commsverse, a Teams conference in the UK.
On the show we talk to Mike Weaver, who presented with Paul last week and attempted to join us for a podcast in the car. Take a look below and see how well we and a Teams Meeting holds out at speed – and come back later in the week to see the real reason why we went out on the track.
It wasn't all capers in cars – Commsverse was great, and if it's anything to go by, then upcoming conferences like South Coast Summit and CommsvNext will be amazing too. Commsverse hit everything just right – not too many sessions, carefully curated content – great food – excited exhibitors and a fantastic atmosphere. We weren't surprised to see that the organizers got a hybrid conference just right – with Microsoft Teams Rooms in every breakout room, the remote experience was splendid, too.
Read Paul Robichaux's Commsverse roundup here
This week's top stories
Microsoft Accounts Go Passwordless
If you haven't went passwordless with Azure AD yet, then you'll probably want to give it an in-depth test before rolling it out to users. And wouldn't it be great if people understood the passwordless model before you deployed it to them?
Now, Microsoft accounts – otherwise known as consumer accounts, personal accounts or Live IDs – now support passwordless authentication. This allows you to convert your existing (or new) account to passwordless and use Microsoft Authenticator, Windows Hello or physical security keys for sign in.
After converting your account, you'll see a familiar experience in the Authenticator app if you have already used passwordless for Azure AD; if you haven't – it's fairly simple. Upon attempting sign-in, pick a matching code in the Authenticator app to complete the login process.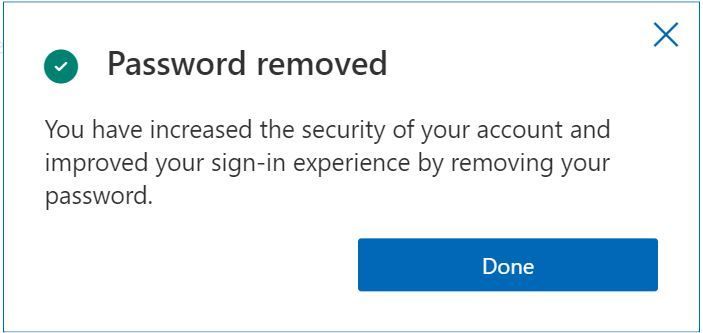 And something that might help with user adoption is some of the media coverage around this launch. On the Tonight Show Starting Jimmy Fallon passwordless is made a bit of a joke – but thankfully, mostly at Google's expense rather than Microsoft's.
Read more in Microsoft's announcement
New Teams Devices and Experiences
It's quite hard to keep up with what's announced and coming later down the line, and what's announced because it's here now. These announcements are primarily things that are coming in the future and fit in with Microsoft's vision for hybrid working.
First up is Intelligent Cameras for Teams Rooms -facial tracking will be coming first, and "later on" people recognition using Microsoft's AI facial recognisition for "enrolled users". Your existing Teams Rooms might not support this, or require updates – as apparently it will include OEM support from Jabra, Neat, Poly and Yealink and delivered over the course of next year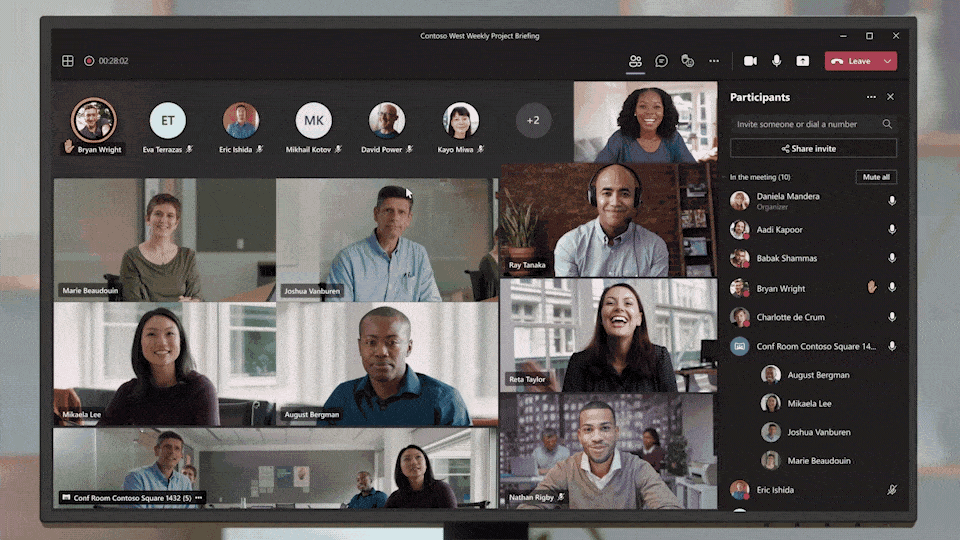 When using mobiles in meeting rooms, a new companion mode is coming for meeting. It's designed for two purposes – engaging in meetings and control of meeting room equipment. So this feature will allow use of chat, live reactions, casting and collaborate using Whiteboard, plus control of speaker volume, camera on and off, and microphone mute and unmute.
Supporting Microsoft's Microsoft Teams Rooms improvements – Dynamic View will begin to prioritise video from a Teams Room. The idea behind this is that it will show a larger view of a Microsoft Teams Room alongside other participants, making it easier to see those attendees. Hopefully, this won't also include Microsoft Teams Rooms in personal mode. This isn't coming soon though – it's destined for Q1 2022 (which, assuming this means calendar year, rather than Microsoft's financial year – before April 2022).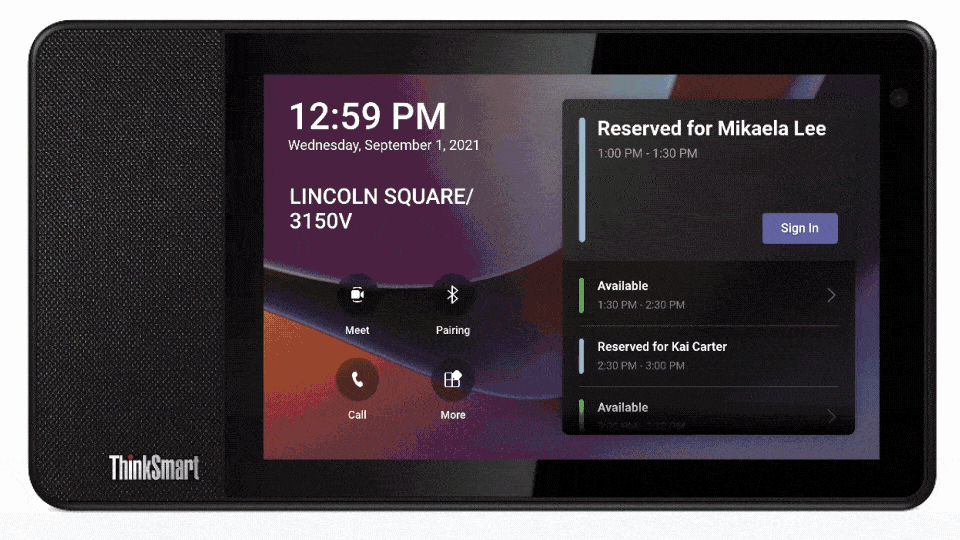 Teams Displays are getting improvements too. If you've been looking for a use-case for them, it seems Microsoft have found one. Drop them into hot-desking areas. Teams Displays are similar to Teams IP Phones, but look like an Amazon Echo Show – so big touchscreen, camera and speakerphone – and no handset or dial pad. The new improvements for use in hot-desking scenarios will include a UI to reserve the hot desk space when you sit down and sign-in.
Finally, in fairly late breaking news, Facebook (yes, the company that have a product that competes with Teams and Yammer) are releasing support for their Facebook Portal touch-based devices to join Teams meetings. This will be great if you already have them – but probably less good if you want to manage them – so Teams Displays are likely a better option to buy. We'll cover that more, as more information is released..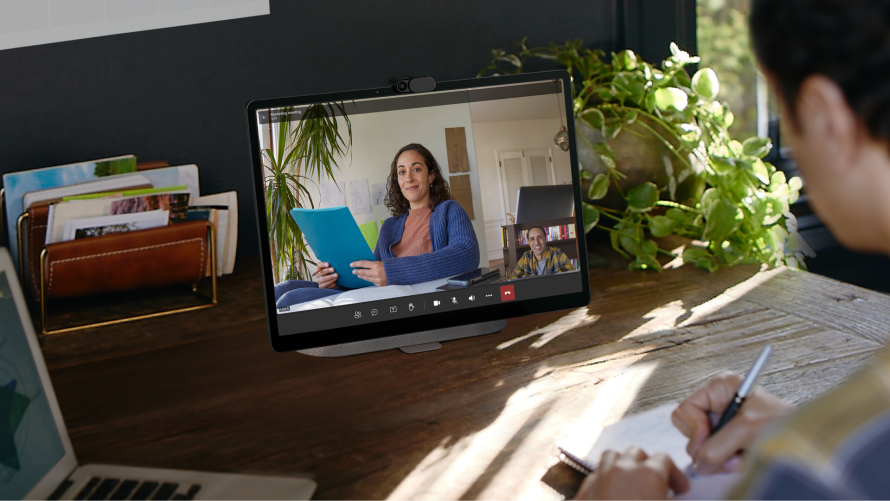 Read more about Microsoft's device and experience announcements
Introducing Two New Portals, Including the First Portable Version – and support for Microsoft Teams
Apple CarPlay comes to Teams
Apps like Google Maps, Waze, Spotify, WhatsApp and even Zoom already have Apple CarPlay and Android Auto integration that safely enables a hands-free, eyes-free experience using the car's built-in controls combined with voice assistants. It shouldn't be a surprise then that people have been clamouring for Teams support for both Apple and Google's in-car interfaces. Last week, Microsoft finally launched the long-promised Apple CarPlay support.
Read my article on Apple CarPlay on Practical 365
Viva Connections Public Preview
You might have thought that Viva Connections was available – and it is. But the preview formally launched today for Viva Connections contains more features. In particular, this includes the mobile experiences, in addition to the desktop app launched earlier in the year.
You can read more about Viva Connections Public Preview, here.
The Classic Exchange Admin Center is being deprecated
The new Exchange Admin Center has been GA (Generally Available) for several months, and has been well received. Microsoft have now announced that the classic EAC (the one you're probably using today) will be fully deprecated by September 30th. So, if you aren't using it today – or need to train IT teams up on new processes, then it's time to start now.
Read more on the Exchange Team Blog
Roadmap and Message Center
And as usual, we close out the show with the most important from the last week in the Message Center and Microsoft 365 Roadmap:
The Teams Desktop client gets the ability to reply to a specific message (i.e. quote reply)
Teams will now show a "P" overlaid on your Avatar when you are in Public Preview mode
Microsoft Edge will allow for SPO View in File Explorer – from October for Targeted Release, and November onwards for standard release.
Viva will allow you to set quiet time settings – which will then take effect and mute notifications in Teams and Outlook mobile – coming this month.
Teams Operator Connect – functionality that allows you to create a partnership with one of several supported telephony providers direct to Teams, reducing the need for configuring Direct Routing or using Calling Plans – reached general availability
In October, the Teams Desktop client will get the ability for you to hold down CTRL+Spacebar to unmute temporarily
Join us in two weeks time, for the next episode.