CVE-2023-23397 Addresses NTLM Vulnerability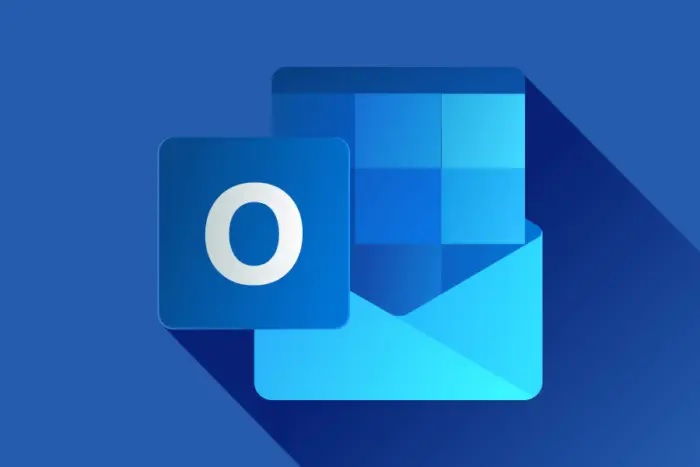 Updated 16 March 2023
Patch Tuesday brought news of an Outlook Elevation of Privilege Vulnerability (CVE-2023-23397). The issue is also described in the EHLO blog under an "Awareness" heading. The problem is serious enough for Microsoft to issue a bunch of security updates covering everything from Microsoft 365 apps for enterprise (subscription-based Outlook) to Outlook 2013 SP1. The bottom line is that "an attacker who successfully exploited this vulnerability could access a user's Net-NTLMv2 hash which could be used as a basis of an NTLM Relay attack against another service to authenticate as the user."
Microsoft also issued a PowerShell script (CVE-2023-23397.PS1) to run against on-premises and cloud servers to check if items contain a property that's populated with a UNC path. The audit mode of the script reports what it finds in a CSV file that administrators can check to decide which of the reported items to remove from mailboxes. Running the script in clean-up mode permanently removes the offending items.
A good analysis of the Outlook vulnerability by MDSEC reveals details of what the script looks for and describes how the vulnerability works. Essentially, an Outlook item can populate the PidLidReminderFileParameter property, described in Microsoft documentation as specifying "the filename of the sound that a client should play when the reminder for that object becomes overdue."
An attacker can exploit the vulnerability by sending a specially-formatted appointment to a user. The appointment is already expired and its PidLidReminderFileParameter property points to a UNC path, which provokes Windows to send the user's login name and their NTLM password hash (a technique used in other attacks like this example). When Outlook processes the message, the attacker gets the user credentials and can use them to compromise the account. Because the message is an appointment, Outlook doesn't open it in its preview pane and processes the calendar item behind the scenes, so the user might not even be aware that they received a malicious appointment.
Cybersecurity Risk Management for Active Directory
Discover how to prevent and recover from AD attacks through these Cybersecurity Risk Management Solutions.
Learn More!
Outlook's Old Properties
I've no idea why Outlook has such a property. Being able to play a bespoke sound when an item becomes overdue seems like one of those cute ideas that made sense when computer systems were under less threat than today. I've never used the feature and I can't recall ever knowing of an application that sets its own reminder overdue sound by pointing to a sound file stored somewhere.
But Outlook for Windows is a very old program, and its code base is convoluted. That's one of the reasons why Microsoft is developing the Monarch client (or "One Outlook") to replace today's Windows client. The Monarch client is basically an enhanced version of the OWA client that runs in Exchange Online. According to message center notification MC526128 (11 March), users of the Current Channel for Microsoft 365 apps for enterprise will be able to try out the new client in early April, while those who use the Monthly Enterprise Channel will see it in May.
Because the browser clients don't support NTLM, OWA and Monarch don't have the vulnerability. However, there are many Outlook for Windows clients in use in on-premises and cloud environments that attackers might be tempted to target by sending a message in an attempt to capture log-in credentials.
Mitigations
The following mitigations exist (in order of priority):
Blocking TCP 445/SMB outbound from your network to stop the NTLM traffic.
Patch Outlook with the security updates available from Microsoft. If a security update isn't available for a version of Outlook running in your organization, update Outlook to a supported version. This action is your number 1 priority. If vulnerable Outlook clients remain active, your organization is open to exploitation.
Microsoft recommends that you consider adding on-premises accounts to the Protected Users Security Group. Windows 2012 R2 and newer domain controllers support this group, which prevents the use of NTLM as an authentication method by group members. Microsoft warns that adding everybody to the group might impact applications that require NTLM, so this is a tactic best used for selected high-profile accounts. Be sure that you read the documentation for the Protected Users Security Group before you use this tactic.
Run the PowerShell script developed by Microsoft to find and remove suspicious items. This action isn't a mitigation for the vulnerability. It merely finds items that might contain a payload. The script is not fast. There's no good way to filter on the PidLidReminderFileParameter property, so the script uses Exchange Web Services (EWS) to examine the properties of individual mailbox items. Depending on mailbox sizes and the number of items in the mailboxes, this script will take hours rather than minutes to run. It's not a snappy process. Several problems have been reported with running the script, so check this page to see the known issues.
Update March 21: Microsoft has released an update for the script that includes a preview mode that's designed to make the script run faster. The script is self-updating and should download the new version the next time you run it. If you have problems with the script, send email to ExToolsFeedback@microsoft.com.
Time to Update
Let's be clear: this is an Outlook for Windows vulnerability and not a problem with Exchange Server or Exchange Online. The issue can appear in vulnerable Outlook clients connected to pure on-premises, hybrid, or cloud environments. The fact that Microsoft lists more points of mitigation for the on-premises environment might lead people to think otherwise, but to me their focus is simply because:
There are many old and badly maintained Exchange Server environments. We know this from the experience of dealing with recent attacks (going back to Hafnium in 2021). If the server environment runs without updates, it's likely that the client environment is also in a poor state.
Perhaps because they're aware of the first point, attackers continue to focus on Exchange Server as a target.
The recent project to eliminate basic authentication from Exchange Online forced many tenants to review how they connect clients to Exchange. Generally, Exchange Online deployments are in better shape than on-premises deployments when it comes to resisting attack.
Multi-factor authentication can protect Exchange Online (Azure AD) accounts. Even if an attacker gets hold of user and password credentials via NTLM diversion to a UNC target, the won't be able to compromise the Azure AD account unless they work around the MFA challenge. This is yet another reminder to Microsoft 365 tenants that they should make it a priority to deploy MFA for all accounts. Attackers could use retrieved password information to sign into services that are not MFA-protected, including those outside Microsoft 365 if people use the same username and password combination there.
The version of OWA available for Exchange Online is much better than that available for any version of Exchange Server. Those that ran Outlook for Windows in the past might now use OWA when connected to Exchange Online.
Some will say that this vulnerability is another example of Microsoft not protecting the on-premises community. A more pragmatic view might be that old software is always more liable to have issues lurking in the code. If your organization remains committed to running on-premises Exchange, the only safe way to operate is to keep all parts of your on-premises infrastructure updated, including Outlook.